CHILDREN
Children are an important part of Easthaven, and we value their presence in the church. Their spiritual growth is a high priority to us. We want to partner with parents and live out Deuteronomy 6:4-9. If you have any questions about our Children's Ministry, please contact the church office or find us on Facebook.
WEEKEND GATHERINGS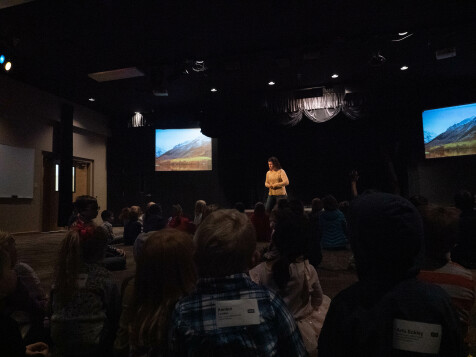 NURSERY
We have a nursery available for babies and toddlers through 2 years old during all of our weekend services.
EXPLORE PRESCHOOL (AGES 3-5 YEARS)
Children ages 3-5 years are dismissed from all weekend worship gatherings (except 8AM service) to Explore where they engage in play, crafts, and Bible teaching.
EXPLORE ELEMENTARY
Children grades K-5th are dismissed from each worship service (except 8AM service) to Explore, where they will explore God, his Word, and our part in His Story.
Parents are welcome to check out any children's programs.
**Children's services are entirely optional. Parents are welcome to keep their children with them during the service if they choose. Activity bags are located just outside the sanctuary. We also have a cry room available for parents of active kids and nursing moms from which you can see and hear the service.**
CHECK-IN
All parents are asked to check-in their child before services begin or when children are released. This can be done at any kiosk or at the check-in table in the foyer. Parents will receive a security tag which will be needed when picking up their child at the end of the service. All of our Children's Ministry volunteers are members of Easthaven and have gone through background checks. We also have a security team monitoring hallways and classrooms during all children's programming.
AWANA: WEDNESDAYS 6-7:45PM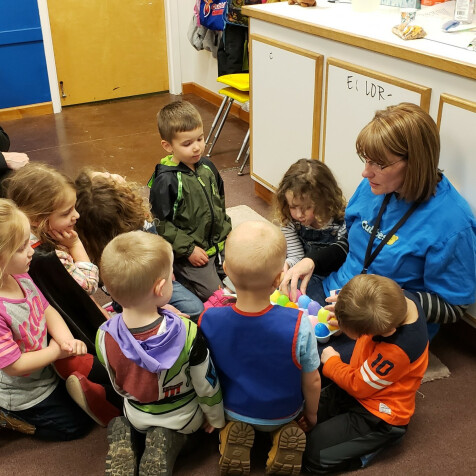 AWANA meets on Wednesday nights and is for children ages 3 years to 5th grade. AWANA (Approved Workmen Are Not Ashamed-2 Timothy 2:15) is a program that strives to reach boys and girls with the gospel of Christ and to train them to serve Him! To find out more about AWANA clubs ministry go to: awana.org
other activities
At various times throughout the year, there are other events and activities for children ranging from family fishing nights to drive-in movies to scavenger hunts! We also host camps in July at our Thompson Christian Lakes Christian Retreat. Information about events like these can be found in the Easthaven Weekly or online at easthaven.org/info.
KIDS OVERNIGHT CAMP (JULY 12-16)
This camp is for kids entering 3rd-5th grades.
Early Registration Fee (March 1 - June 1): $115

Regular Registration Fee (June 1 - June 27th): $135